This rainy night I fancied playing a game on my iPhone. The App Store has a "Best new games" section that can help when trying to find a relaxation outlet.
After taking the look, I decided to try the following games.
PAC-MAN 256 fuses Crossy Road and Pac-Man in one app. Did I say Crossy Road? Yep; the game was developed by the creators of the funny cross-and-avoid-being-hit game, and released under the Namco brand.
Pac-Man 256 sets the gameplay on 3-D board where you need to avoid the famous colored ghosts and eat all the Crossy Road and regular Pac-Man coins you can. You will find special items on the road, like strawberries and cherries, while the track changes color.
I didn't get that far because of these bloody ghosts, so I can't tell you what happens next.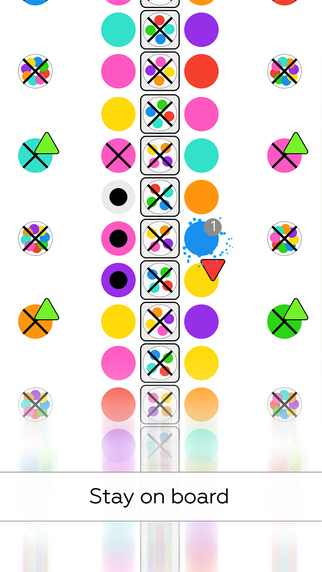 Do you remember Candy Crush, and all the copycats that followed? You can add Dotello to the list. Instead of candies, Dotello puts three vertical lines full of colored dots and gray spaces for you to fill and match.
You get 30 minutes on the clock. Try to fill the gaps and make a line of three circles of the same color; but hurry, because the gray spaces close pretty quickly.
Every time you score a line of the same color, you get coins, which you can trade for "boosters" that remove dots, put same-color dots together and more. Dotello can turn into an addictive game.
This is one of simplest, but really addictive game I have ever played (Flappy Bird would be on the top). You will see meat hanging from a white wall, a pan and a hand holding a hamburger base of bread.
Tap on the screen to cut a piece of meat. All you have to do is turn the meat with the pan and manage to land the slice on the bread base. Simple, isn't it? Well, it's quite hard to get the meat to fall on top of the bread.
Let's see how many slices of meat you can put on a hamburger (there's no actual timing but the app stops you from playing).